Anyone, who has, at least once, used a storage water heater in a flat or a country house, will easily list the most important quality criteria of such equipment. When hot water supply is switched off, the stability of device operation plays the key role. And in country houses, the reliability and durability of its mechanisms have the top priority – when a service center is many kilometers away, even a minor malfunction can be very costly, time- and nerves-consuming.
In 2017, Timberk has significantly renewed the range of storage water heaters.
Water heaters of Limerence, Season, Merman, and Attendant 2.0 series – we did our best and applied the state-of-the-art engineering achievements, which guarantee the reliability of our devices, so that you can be sure when using Timberk: the equipment will not let you down!
It is the comprehensive protection of equipment against all external and internal troubles which has been the express aim of development of the unique technology for water heater operation monitoring – 3D Logic safety system.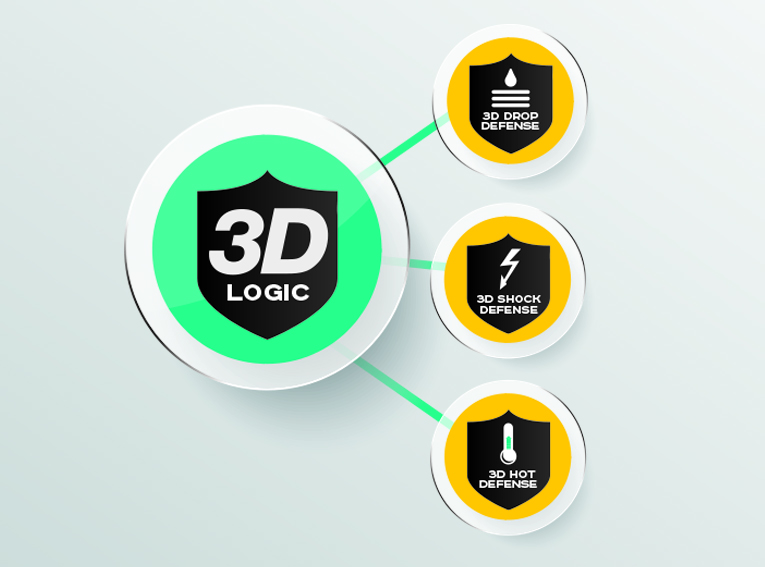 3D Logic Technology is the three-stage protection assured by several components: DROP, SHOCK and HOT Defense. All together, they form an impermeable shield reliably protecting Timberk water heaters against potential failures. All components of the complex are developed, maximally adapted, tested and customized for the electric mains and water supply systems of the Russian Federation and the CIS countries, which Timberk water heater are to be used in.
Are you concerned about the reliability of water heater tank and the possibility of a sudden hot shower – tank leakage? Do not worry! 3D DROP Defense technology – a check relief valve – protects against any leakages and excess pressure inside the tank.
Do you cautiously touch the outer surface being afraid to get burns? 3D HOT Defense system will cope with it – two-level overheating protection, which includes a functional thermostat and a temperature limiter. With 3D HOT Defense you can also be always sure that you get the water temperature you need!
And, finally, it is worth to mention 3D SHOCK Defense separately – protection against any current leakages assured by the protective cut-out device – a safety system with an electric cord included into the scope of supply of Timberk water heaters.
The protective cut-out device is designed to protect people against electric shock in the event of electric equipment failure (including storage water heaters), and also to prevent flame formation and fires, which can occur due to current leakages or short circuits. The device is a small block with two buttons and an indicator lamp. The protective cut-out device monitors and detects power interruptions and short circuits inside the equipment, and, in the event of failure (when a certain limit of current leakage is exceeded) shuts the water heater down, thus preventing all possible injuries due to electric shock or fire outbreak in equipment.
The climatic equipment manufacturers are well aware of the axiom: a good water heater is a reliable and durable device, and there is no other way of putting it. And the requirements to safety of such equipment shall be the most stringent ones – even one omission threatens with highly unpleasant consequences. That is why, in its strive to the exceptional reliability Timberk adheres to the best logic – 3D logic!
Choose Timberk water heaters – make the smart choice!