Company
CREATING IDEAL COMFORT IN HOUSES AND APARTMENTS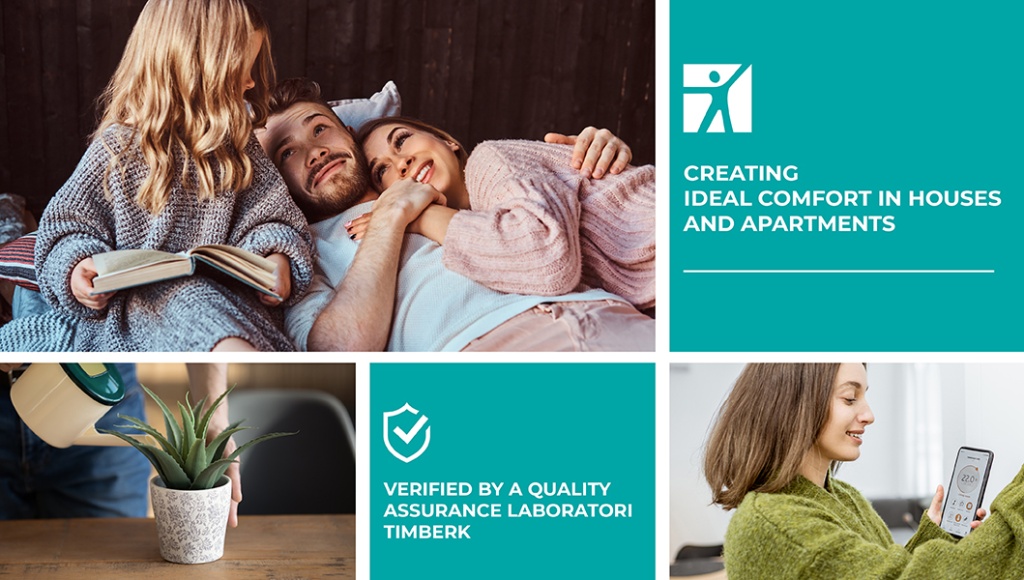 The international brand Timberk originated thanks to the idea of developing a special product range of climate control technology that would not only be reliable, functional, convenient, and beautiful, but also address the challenge of creating ideal comfort in houses and apartments.
In 2005, a group of design engineers, technologists, and talented industrial designers launched the development of the first ""capsule"" line of storage water heaters. The debut was very successful, and the new equipment began to enjoy steadily growing demand. This made it possible for active development, and expansion into the promising markets in Southeast Asia, Europe, and Russia, to begin.
Today, Timberk is one of the recognized leaders and innovators in the market for heating, water heating, and climate control equipment.
In 2021, Timberk relaunched its concept and brand positioning. From that day forward, Timberk has been guaranteeing comfortable climate solutions for everyone. After all, the feeling of comfort is something that is different for each person, and it changes throughout the day, and depending on the mood.
Due to this rebranding, the Timberk product range has been updated and expanded, and now even the most discerning buyer will definitely find the best solution. All models, with their trendy design, showcase Scandinavian the ergonomics, aesthetics, and visual comfort of their solutions.
The new packaging is made in accordance with the latest trends in modern-day style and manufacturing: environmentally friendly craft materials, no unnecessary visual noise, and austere lines along with a clear articulation of the unique features inherent in Timberk equipment.
The character of the brand has all the conditions to create the maximum level of comfort. Sophisticated technological solutions mean you don't keep guessing for a long time; responsible technology leaves no room for doubt. After all, we create our home for ourselves and for those whom we want to have next to us.
That is why any Timberk product provides the ability to customize it and create maximum personal comfort.
They are efficient, reliable, and convenient.
Now, Timberk can take charge of your comfort.
Timberk is in the best stores in Russia, the CIS, and Europe.